PHOTO ABOVE
Jacob Frey, Mayor of Minneapolis, Shauen Pearce, Economic Development and Inclusion Policy Director to Mayor Jacob Frey,
Anders Victor, Senior Manager, Business Investment, Greater MSP, and Daily Pay Staffers

An update on the impact we're making in our Minneapolis sister office
It's been almost six months since we announced the opening of DailyPay's second office in Minneapolis and, as they say, "we've come a long way baby!"
Minneapolis welcomed us with open arms and a great deal of fanfare. Mayor Jacob Frey commented, "We're thrilled to have DailyPay join our thriving community of financial and technology startup companies in Minneapolis. We strive to foster an inclusive, innovative, and entrepreneurial culture where companies like DailyPay can continue their momentum." And continue our momentum we did.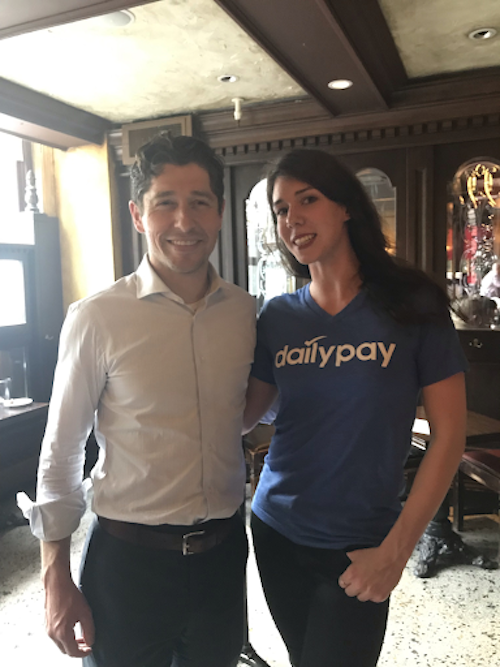 Jacob Frey, Mayor of Minneapolis with Mariele Marki, Head of Employer Brand & Culture, DailyPay

On opening day, we started with 12 employees that included 10 Payment Operations Analysts, one Senior Payment Operations Analyst and one Manager of Payment Operations. Since then, we have added four Customer Support Specialists, a VP of Payment Operations and one Business Analyst — on our way to a total of 100 employees.
Welcoming the first wave of new employees in out Minneapolis office!
Gary Pearcy joined the Minneapolis office in June as Vice President of Payment Operations. A 14-year veteran of Wells Fargo, Gary sees Daily Pay as "the evolution of the financial services business and the breakout company in a whole new area." We recently featured Gary in a DailyPay blog where he explained why he left Wells Fargo to come to DailyPay and it's a great story. We're thrilled to have him as part of our team!
DailyPay recently sponsored Twin City Startup Week, which took place from October 9th through the 16th as a member of the Future Finance Forum. As part of our involvement in this week, we hosted a private networking dinner and discussion on the Future of Pay for local business leaders on October 10th and participated as a speaker on the Fintech Track on Friday, Oct 11th. Those who attended Twin City Startup Week were excited about the growth of early-stage companies in the Twin Cities and were definitely interested in learning more. We hope to do many more of these types of events as we continue to scale our operations in Minneapolis.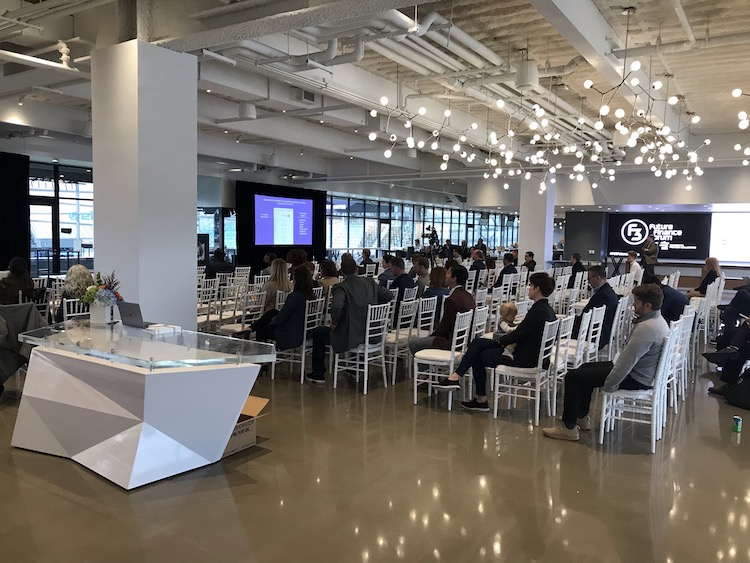 All-in-all it's been an exciting six months for our Minneapolis sister office and we're proud to be a part of the fantastic Twin City tech landscape!