Helping them take their first steps toward financial wellness
When DailyPay was founded in 2015, we were on a mission to help the 78% of American workers who live paycheck-to-paycheck take their first steps toward financial wellness. As a B2B company that offers our software exclusively to employers and HR/HCM software solution providers, DailyPay launched our solution that allows our employer customers to provide their employees instant access to their earned pay. We wanted to change payroll by partnering with best-in-class employers and payroll companies to implement our cutting-edge software. Our core values characterize who we are as a company and define the benefits we offer to those whom we serve.
DailyPay Core Values: A daily pay benefit that actually improves people's lives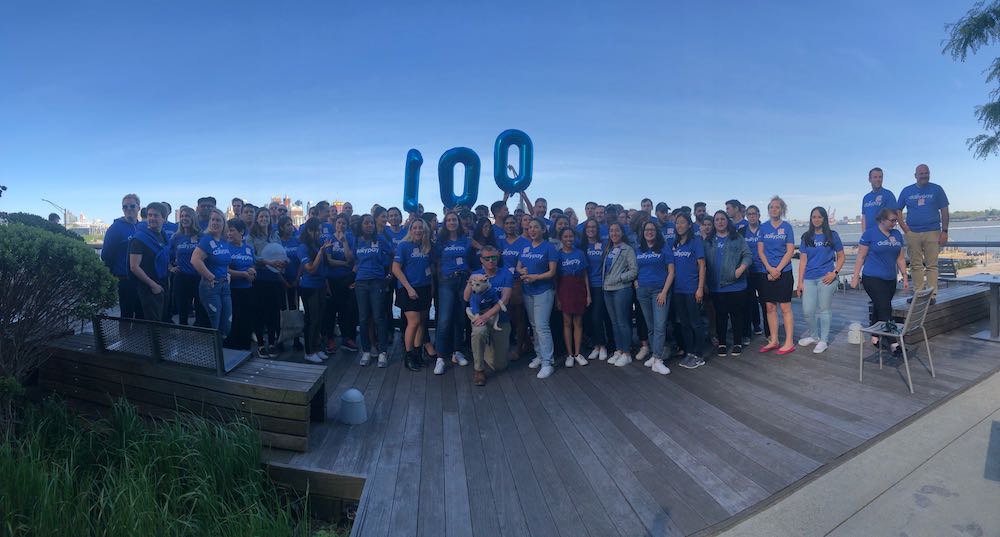 DailyPay is committed to enabling our customers to pay their employees daily
Payroll is complicated. No company infrastructure is currently built to run payroll daily. Yet, in today's on-demand society, employees are forced to adhere to outdated infrastructure. That is why DailyPay developed a B2B solution that integrates with a company's payroll system, enabling their employees to opt in to a daily pay benefit. Implementation is seamless, simple and makes the HR and payroll team the heroes, championing this benefit for their employees.
But don't take our word for it. Our customers' employees often reach out to share their personal stories with us. Typically, they thank us for not being a payday loan company, citing that immediate access to their earnings helps them with key staples, including gas, childcare and food, as well as with paying bills on time. And employers see big results as well — reduction in turnover, assistance with recruiting and even an increase in productivity.
DailyPay provides access to one's own money, without having to pay it back
With DailyPay, our customers' employees are able to access their earned pay in the same way they would use an ATM. Just as you don't need to pay back an ATM withdrawal, employees who use DailyPay don't need to pay back any transfers they take during a pay period before payday. It's their money — money they have already earned. This is how payroll should be run in this day and age.
DailyPay provides full transparency into fees
Like the ATM experience, there is a fixed flat fee when an employee requests payment of his/her earned pay. That fee is only charged when the employee uses the service. There is no membership fee with DailyPay or any other fees. The DailyPay usage fee can be paid by the employer, by the employee, or a combination of the two — whatever the employer chooses.
As access to earned pay and the conversation around a daily pay benefit continues to gain popularity across every company in the United States, understanding the landscape is critical. At DailyPay we will continue to focus on our commitment to partner with employers to enable transparency, simplicity and flexibility for employees in a way that enables them to take their first steps toward financial wellness.
UPDATE 8/13/2019:
Recently the New York Department of Financial Services launched a multistate investigation into the payroll advance industry. They are focused on filtering out payday loan companies who are trying to masquerade as daily pay benefit providers.
At DailyPay, we are committed to working with best-in-class employers to enable their employees to access their own earned pay through a simple, transparent experience. The payday advance lending industry makes it impossible for individuals to achieve financial wellness because of the lack of transparency regarding hidden fees and interest rates. DailyPay is not in this industry. We are the pioneer of a new industry which radically improves employer payroll. The majority of Americans are living paycheck-to-paycheck and need options and flexibility to access their own earned pay. We applaud the efforts of the DFS to protect our daily pay benefits industry from payday lenders.