Gold Mountain Communications aims to support the financial needs of its staff by offering the DailyPay solution
NEW YORK (September 14, 2018) — DailyPay, a pioneer in providing employees instant access to earned income, today announced a partnership with Gold Mountain Communications, a market leader in the contact center industry. Through this partnership, Gold Mountain Communications will begin offering DailyPay to all of its employees across the United States. This benefit gives Gold Mountain Communications employees the flexibility to make secure, instant transfers of earned but unpaid income any day of the year.
Gold Mountain Communications turned to DailyPay as a way to support its team members financially, and defend its workforce from overdraft fees, late fees and excessive interest rates.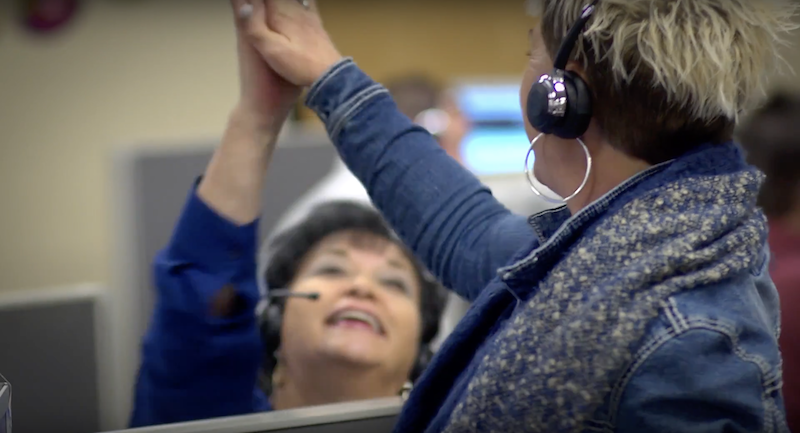 "We partnered with DailyPay because it provides our team members an avenue to help them in a time of need," said Ian McGuire, Senior Vice President at Gold Mountain Communications. "It may be for an urgent care visit, accident, utility bill, prescription, car payment, or life's other unexpected events. It's certainly a far more affordable option than using a credit card or payday loan."
The Consumer Financial Protection Bureau (CFPB) underscores Ian's point about payday loans. CFPB data shows the average interest rate on payday loans is almost 400%, and APRs on credit cards can range from about 12% to about 30%. In contrast, employees who have access to their earned but unpaid income through a daily pay benefit pay only a flat fee for each income transfer.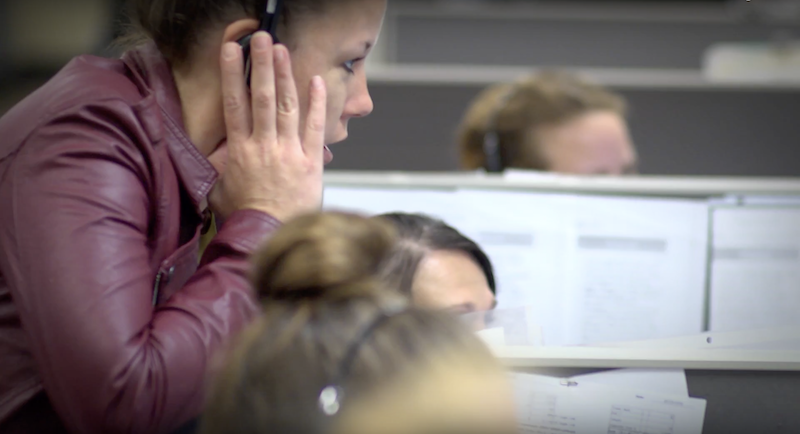 By offering the DailyPay on-demand payment solution, Gold Mountain Communications is enabling its employees to make instant pay transfers to any bank account, any payroll card, or any debit card. Employees can initiate and receive a transfer of funds in seconds, which can make unexpected financial emergencies feel a little less overwhelming.
DailyPay is the only instant pay technology that is fully compliant in all 50 states. For more information, please visit DailyPay.com, or schedule a time to talk with DailyPay about how we can help your business.
About DailyPay
DailyPay's mission is to give employees their first step toward financial security. DailyPay is the pioneer in providing employees real-time access to earned income across a wide range of industries, including cleaning, healthcare, retail, transportation, and more. With DailyPay, employees can pay bills on time and avoid late fees, helping them reach their financial goals. Companies have reported that DailyPay increases employee engagement and retention and helps to support recruitment. DailyPay is backed by leading venture capital firms and world-class strategic investors. The company is headquartered in New York.
For more information about DailyPay, visit DailyPay.com or follow @trydailypay on Twitter.
About Gold Mountain Communications
Gold Mountain Communications is a U.S.-based, live operator inbound/outbound call center and service agency in Springfield, MO, that helps national corporations outsource their customer service and sales calls.
For more information about Gold Mountain Communications, visit Gold-Mtn.com
---
More Press Releases From DailyPay
| | |
| --- | --- |
| | SMR is the largest provider of rearview windows in the world, manufacturing for global brands such as General Motors, Hyundai, Ford, Volkswagen, Renault, and BMW. Together, DailyPay and SMR are combating the financial burden caused by the delay that arises from weekly pay schedules. |
| | Maxwell Group chose DailyPay as an on-demand pay benefit for its employees because it wanted to reduce subcontracting costs and cut down on weekly overtime payments. Together, DailyPay and Maxwell Group are promoting financial wellness among their staff by offering a tool that lets employees withdraw earned money ahead of payday. |