This week I had the distinct pleasure of announcing the opening of DailyPay's new office in Minneapolis, MN, which we anticipate will be fully up-and-running this summer.
Growth at DailyPay
Today our New York headquarters is 100 people strong with plans of doubling by the end of year. Our customer base has grown to over 110 companies, and DailyPay is now partnered with some of the largest employers in the top industries in America.
We have partnered with best-in-class companies and payroll service providers to offer our service seamlessly—a testament to the industry's investment and interest in offering instant access to earned income solutions as a broad base solution so that employees everywhere can access their pay on their own schedule.
Looking toward the future and as demand grows, we are putting together strategic initiatives to scale accordingly. Among the first on our list was the opportunity to open a second office.
In selecting the location for its second office, we were looking for a few different things.
First, we looked for a city that would meet the needs and priorities of our partner companies and our user base. It was important to us to make our second home in a city that would allow us to continue making it insanely easy for our partners to pay their employees daily by providing best-in-class service.
We also wanted to ensure that our next location prioritized a culture of innovation driving positive change, like we do. We are proud to consistently help Americans lead more secure financial lives, and are eager to do so in a city that prioritizes the truly transformative potential of technology.
Finally, it was important to us to be a part of a thriving and robust group of talented peers. We deeply value the opportunity to be surrounded by curious, driven individuals and companies.
Minneapolis very quickly rose to the top of our list as a city that has all of these characteristics.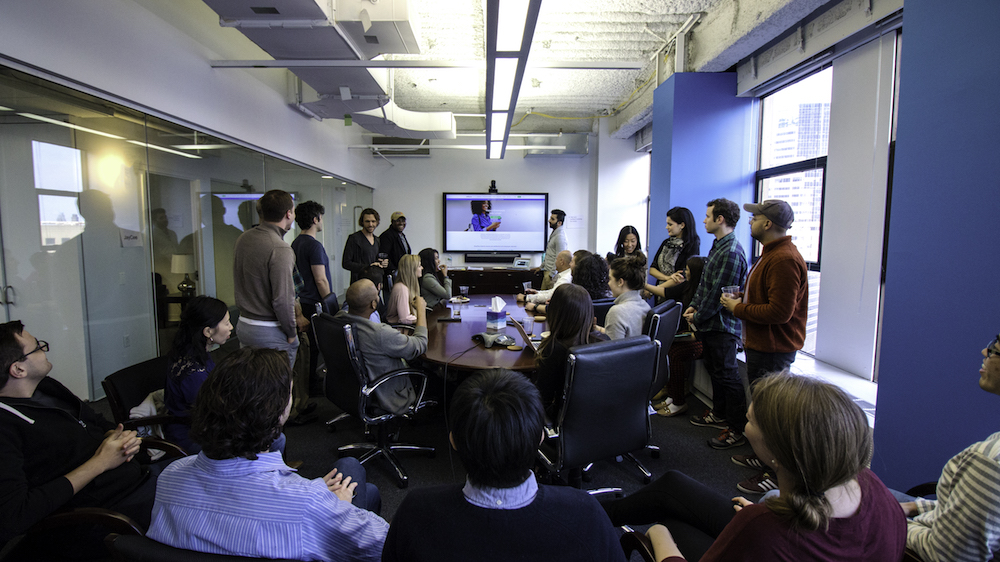 Talent, Culture, and Values in Minneapolis
The city is home to several of our largest partner companies, and a presence and the ability to service our customers is key to our second office.
Minneapolis also stood out to the team as a city that prioritizes and values companies/technologies that focus on solving problems that help people. The emerging workforce's interest in innovation, technology and entrepreneurship was also a key driver for DailyPay's decision to open in Minneapolis.
The city seems to truly represent the value and mission-driven environment that DailyPay prioritizes every day. The city is filled with companies that drive innovation in businesses, positively impact people and solve important problems.
Minneapolis has also quickly become one of the country's top cities for entrepreneurs and startups. According to Business.org, the city ranks 3rd in the nation for entrepreneurs looking to launch a startup, and its startup growth is the highest across all the top 10 cities at more than 120%.
We are excited to join a city that is rich with highly-educated, young talent stemming from strong university programs out of the Midwest as well as the number of Fortune 50 companies that call Minneapolis home.
We look forward to joining the ranks of excellent employers bringing jobs to Minneapolis. Our new office in Minneapolis will eventually be the home of 100 new employees who are focused on payment services and customer support.
Looking forward, we are making a significant effort to invest in leadership and talent at the Minneapolis location. There is an undeniable energy in the startup culture of Minneapolis, and DailyPay is eager to join the forefront of the city's evolution.
(photo credit: Steve Grove via @grove on Twitter)
We are excited to start this new chapter in our company's history, and we are thankful for the warm welcome we've received from the entire tech community in Minneapolis. We look forward to building this community and ecosystem further together.
---
Want to join the growing DailyPay team in New York or Minneapolis?