Press Release: DailyPay Announces Partnership with SMR Automotive
World's Leading Manufacturer of Rearview Mirrors Offers Employees On-Demand Payments
NEW YORK (March 23, 2018) – DailyPay, an on-demand payment platform that reduces employee turnover through instant access to income, today announced a national partnership with SMR Automotive. SMR is a subsidiary of Mothersun Sumi, a publicly traded $10 billion market capitalization leader in the automotive manufacturing industry.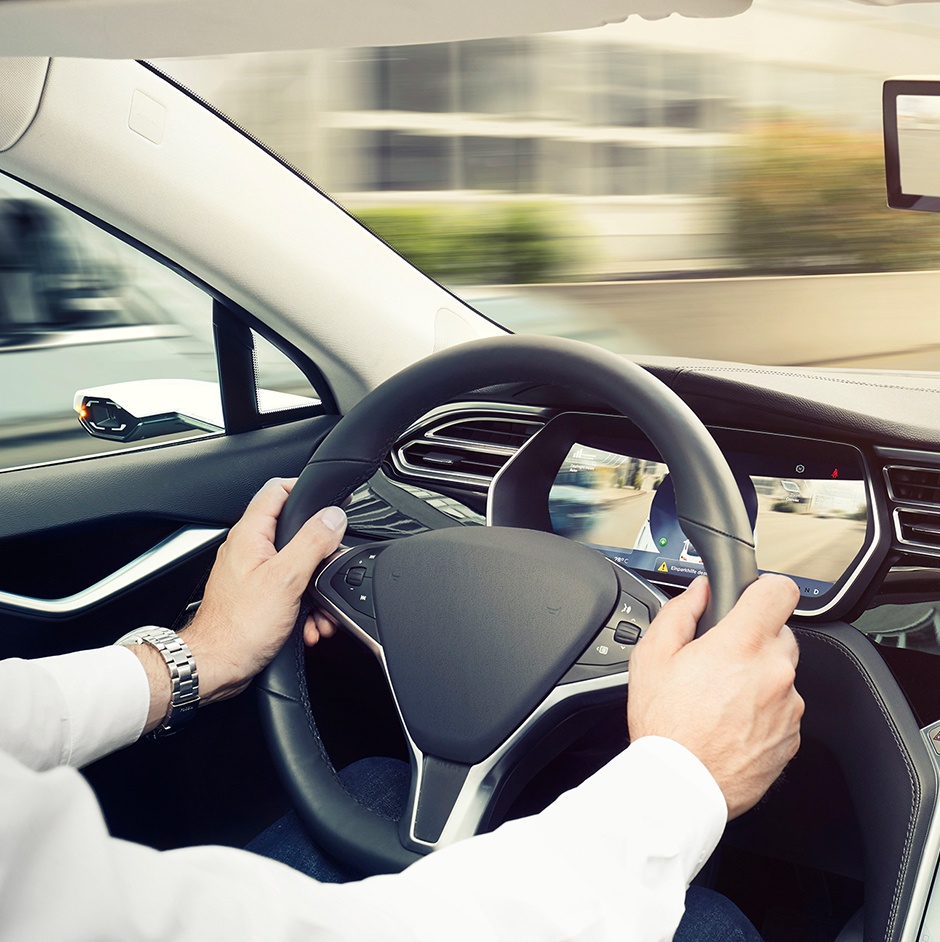 SMR is the largest provider of rearview windows in the world, manufacturing for global brands such as General Motors, Hyundai, Ford, Volkswagen, Renault, and BMW. Mothersun Sumi was founded in 1975 and has been on the forefront of innovation in the automotive space, as well as human capital management, ever since.
Together, DailyPay and SMR are combating the financial burden caused by the delay that arises from weekly pay schedules. Through this partnership, SMR employees can now receive their earned but unpaid income whenever they need them, even on weekends and holidays, a benefit proven to reduce employee turnover.
According to the Society for Human Resource Management, over the next decade, there could be a shortage of 2 million manufacturing employees. SMR's new partnership with DailyPay is part of a plan to combat this inertia and distinguish themselves as an employer of choice, thus lowering attrition and drawing a larger share of applicants.
According to the study cited above:
70% of manufacturing executives report shortages of workers with adequate technical and computer skills.
It takes on average 70 days to find and recruit skilled production workers.
And Accenture's 2014 Manufacturing Skills and Training Study found that struggling recruitment efforts will cost the average U.S. manufacturer 11 percent of its annual earnings.
DailyPay has done its own study on recruitment. In our research, we posted job descriptions on various online recruiting websites for the identical job in different cities across the US. The only variations were hourly rate and whether or not the job offered the option of daily payments. We actually found that job seekers were 1.9x more likely to apply for the identical job that offered daily payments.
DailyPay offers SMR employees immediate access to their earned but unpaid income through an intuitive, device-agnostic platform. After completing a shift, the net amount earned is added to an available balance from which employees can transfer up to 100% of net earnings and receive their money instantly. Fees for late bill pay or checking overdraft plague wage earners more than anyone. With DailyPay, SMR employees can avoid late fees, overdraft fees, and high-interest payday loans on sudden expenses.
"We are truly honored to partner with SMR and Motherson Sumi on this mission-critical program," said DailyPay Chief Executive Officer Jason Lee. "SMR Automotive is changing the lives of so many hard-working Americans in one of the most important industries in our country."
DailyPay works with mid-cap and enterprise companies in a host of industries, including cleaning, retail, healthcare and services.
For more information, please visit dailypay.com.
About DailyPay
DailyPay's mission is to give employees their first step toward financial security. DailyPay is the pioneer in providing employees real-time access to earned income across a wide range of industries, including cleaning, healthcare, retail, transportation, and more. With DailyPay, employees can pay bills on time and avoid late fees, helping them reach their financial goals. Companies have reported that DailyPay increases employee engagement and retention and helps to support recruitment. DailyPay is backed by leading venture capital firms and world-class strategic investors. The company is headquartered in New York.
For more information about DailyPay, visit dailypay.com or follow @trydailypay on Twitter.
About SMR
SMR is a global corporation with world-class engineering capabilities, state-of-the-art manufacturing facilities and a global customer base. Its broad customer base includes all major car makers in North America, Europe, Asia, and Australia. SMR's manufacturing plants, spread across the globe, are specialized in polymer processing, manufacturing of electronic and electro-mechanical systems, glass processing, automated painting and the assembly of complete systems. The Company's employees are dedicated to meeting the intricate demands of both today's and tomorrow's automotive industry in terms of quality, safety, aesthetics and economic efficiency.
To learn more about SMR Automotive, visit smr-automotive.com.
Media Contact
Meaghan Shields
press@trydailypay.com
---
More Customer Stories from DailyPay