6 Surprising Strategies That Will Help Your Employee Recruitment
Recruiting can go awry in many different ways.
Poor recruiting can mean hiring the wrong candidate. Worse, it can mean not finding a pool of candidates at all.
Without having candidates to pick from you will continue to waste money on job boards, job fairs or other typical outlets which haven't worked for you in the past. And, by hiring the wrong employee, you will continue to lose money on attrition and lost productivity.
Either way, you're draining resources – and likely diminishing the workplace morale. So, how can you strengthen your recruiting strategy, and in turn improve your bottom line?
1. Admit you need to fix a problem
The first step is admitting – or discovering – that you have a problem. If you haven't already, this is a good time to start implementing better tracking and monitoring of your recruiting process so that you can make more informed decisions about improvements in the long run.
Do you have an applicant tracking system (ATS)? If not, you might want to consider an ATS from this list of the 25 best applicant tracking systems, compiled by our friends at Proven.
Ask yourself some questions. If you don't know the answers yet, start here:
What is the average tenure of an employee at your organization?

Which managers have the least amount of turnover, which have the highest?

Can you pinpoint which channel has been the most and least successful for your recruiting efforts?
Without understanding some of these basic questions, it can be hard to fix a recruiting issue.
2. Build a pipeline
The most effective recruiting approach is to always be looking, and finding candidates. Having a backlog of candidates for high priority or high turnover roles can help balance attrition.
You don't necessarily need to spring for job board listings or paid searches. You can network, connect with candidates on LinkedIn, or post free ads on Craigslist or Angie's list. This backlog, or pipeline, is a proactive approach. Even if a spot isn't currently open, you are planning, branding, and sourcing so that when you're ready to onboard, you know which candidates to approach first.
As Caileen at Proven points out, the question of how to recruit requires some creativity. She lists social media, job fairs, recruiting events like a hackathon, and employee volunteer programs as creative ways that employers can interact with a wider range of applicants. "Expanding your workforce can be hard, especially when the talent pool is shallow," says Caileen. "Getting creative in your search can help you showcase your company's nonconventional methods and grow your staff with unique employees."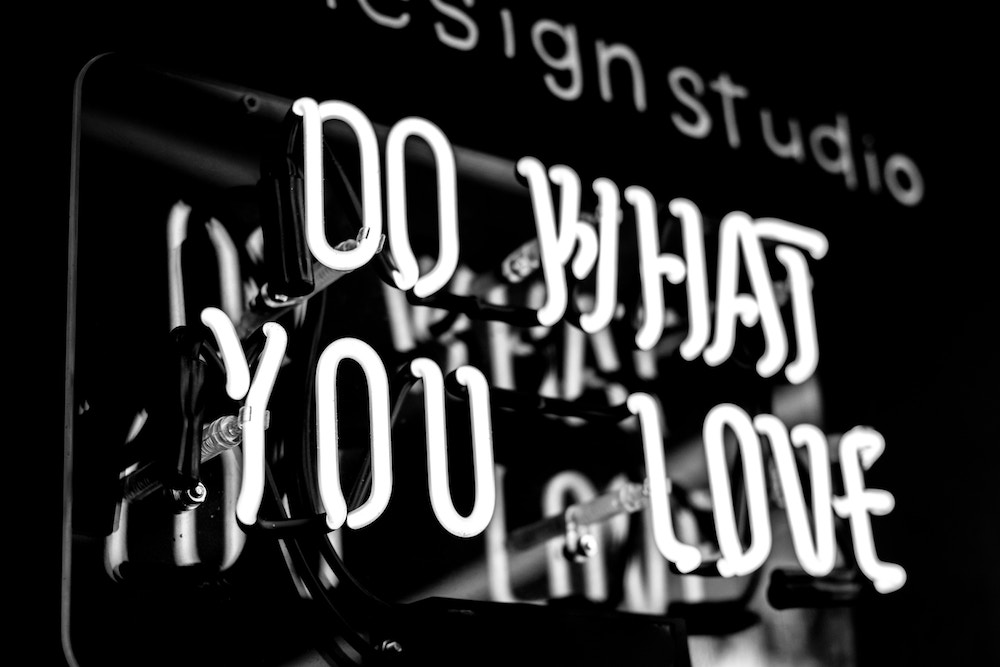 (Photo by Jason Leung on Unsplash)
3. Embrace employee referrals
Employee referrals are your company's best word-of-mouth marketing. Companies with a strong image are the most sought after for employment. If your current employees are boasting about you, it becomes easier to tap into their network. Those associated with your employees are already reading, hearing and seeing why working at your organization is desirable. This makes your job easier; it can increase the number and quality of your applicants you receive.
---
YOU MIGHT ALSO BE INTERESTED IN: "Having Difficulty Recruiting Employees? You're Not Alone"
---
4. Hire those who don't need a job

Top talent is hard to come by. One of the reasons is that the most talented employees aren't on the job market. Those who don't need a job are more particular when it comes to the interviewing process.
It's difficult to take time off of work, or perhaps they don't want to disappoint their loyal employers. With a mixture of skill and attention to detail, the employed applicants who do come for an interview will be more serious. They will ensure the job description and responsibilities are in line with their needs. This extra upfront research by the candidate can decrease attrition at your company.
5. Move quickly
Nothing is more frustrating than an interview process that drags on forever. Between phone calls, panel-based interview sessions and HR's due diligence, it can take weeks or months before the hiring process is complete.
For the potential employee, it's difficult to take time off for work (or stay without employment for prolonged periods of time). If time is of the essence, your slow hiring process can cost you solid candidates – especially if your competitors move faster.
---
READ MORE: Why offering DailyPay shortens the amount of time it takes new hires to get paid.
---
6. Make a comprehensive benefits package
Barclays recently conducted a study showing that 6 out of 10 employees believe a comprehensive benefits package is essential to consider before accepting a job. Still, 85% of employees felt their benefits package failed to provide the support and flexibility required to meet current and future financial obligations.
This provides an opportunity for employers to fill a gap. A 2017 trend in HR is financial wellness programs. Employees value a company who cares about their stress and wellness – especially those related to money, which might include:
Health, vision, dental, and life insurance

401K savings programs

Vacation, sick, and parental leave
Employers who offer a range of benefits understand how it can be incredibly valuable for recruiting. According to Glassdoor's 2015 Employment Confidence Survey, about 60% of people report that benefits and perks are a major factor in considering whether to accept a job offer.
In addition to these 'traditional' benefits, many companies are also exploring the option of offering employees instant pay benefits. As our CEO, Jason Lee, says, "We are witnessing first hand a movement by companies to address employees financial challenges by offering their employees control over the timing of their pay. Companies like Uber and Walmart have begun offering on-demand payment options, enabling their employees to access earned pay on their own timing."
Whatever benefits package you decide on, make sure it fits the needs of your employees. Don't be afraid to ask what benefits they most want, and do your best to meet these needs. Giving your existing employees a great benefits package will increase the likelihood they'll evangelize your organization, and help grow your recruiting efforts exponentially.

---
Want to read more about employee recruitment?