What's the hiring landscape for the 2019 summer season?
When the weather gets warm, millions of people hit the road for summer vacations or participate in local outdoor activities like barbecues, concerts, and visits to national parks.
This means businesses across a wide range of industries are ramping up their recruiting efforts to attract a staff of summer hires large enough to keep up with an influx in business.
With a national unemployment rate that remains steadily low, acquiring talent for summer 2019 is going to be hyper-competitive.
2019 Seasonal Hiring Outlook
A dip in the economy earlier this year had investors and economists worried about a potential downturn, but it's increasingly looking like that dip was the result of a prolonged government shutdown instead of indicative of a larger trend. The Washington Post recently reported that fears of an impending recession—at least in 2019 or 2020—are starting to wane, and experts now predict the U.S. economy could grow 2 to 2.5 percent this year and around 2 percent next year.
Additionally, the job market bounced back in March (196,000 jobs added) after a weak February (33,000) and the unemployment rate stayed at 3.8 percent. Wages are rising, and experts expect hiring to remain strong.
Consumer confidence remained high in April, and business in the summer season is likely to be strong in many industries.
All of this means that contrary to fears earlier this year, Americans are in a position to spend big this summer.
Industries Most Targeted In Summer Months
According to the U.S. Bureau of Labor Statistics (BLS), the industries that typically see the biggest employment increases in the summer are:
Food services and drinking places;
Amusements, gambling and recreation;
Performing arts and spectator sports;
Museums, historical sites and similar institutions;
Scenic and sightseeing transportation.
BLS projects each of these industries will have long-term growth through 2026, including a 26 percent growth projection for museums, historical sites and similar institutions (compared to the 7 percent average for all workers), as well as a whopping 1.1 million jobs added in the food services and drinking places industry.
Staffing The Tourist Hot Spots
Summertime tourist destinations are already promoting their vacancies:
Further, despite high gas prices that are expected to continue into the season, AAA does not expect summer travel to be impacted. As reported by Cincinnati.com, AAA believes nearly 100 million Americans – half of them by car – will take a family vacation this year, beating last year's numbers.
Staying Staffed This Summer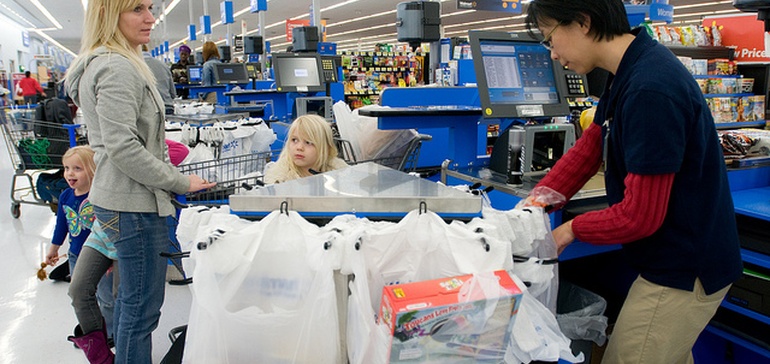 With the unemployment rate staying at 3.8 percent in March, finding workers to fill these summer jobs is difficult. And, many employers are feeling the heat.
For example, the labor shortage in the foodservice industry is widespread, with around 43 percent of restaurant operators citing recruitment and retention as a top concern. Similarly, the tourism industry is grappling with worker shortages.
In order to stay productive, employers have to get creative to stand out from the pack and incentivize workers to join their ranks.
What's The Solution? How To Cope With Recruiting Challenges
Here are some simple ways to better your chances of filling your seasonal positions.
1. Offer competitive pay
Many employers are boosting their pay in order to keep up with the competition. Target, for example, recently announced it would raise its pay to $13 an hour this summer – the company's third pay increase in two years.
2. Widen your net
Are there barriers to employment that can be removed to widen your candidate pool? Many employers are dropping certain educational requirements or allowing those who have a felony on their record to apply to available positions.
3. Offer unique benefits
Set yourself apart from the competition by offering a benefit your competitors don't. One example is DailyPay. According to our research, applicants were 1.9 times more likely to apply for a job that offered daily pay benefits versus a job with weekly pay.
Job Seekers Want DailyPay
Our data shows the benefit of daily pay can be attractive to employees in ways you may find surprising. According to our findings:
On average, applicants were willing to take a 13% pay reduction for the job that paid daily versus the job that paid weekly.
For jobs that offered a signing bonus, applicants were 1.5 times more interested in the job that offered half the signing bonus and daily pay than the job that offered the full signing bonus and weekly pay.
With the low national unemployment rate holding steady, the job market will remain extremely competitive, with workers having most of the leverage. Consider giving your company an edge over other employers by offering the benefit of daily pay in your recruitment efforts.
---
Want to offer DailyPay as part of your seasonal hiring strategy?
{{cta('fbbe2fe3-211b-4e51-92c3-d1141e803b8a','justifycenter')}}