It May Get Harder to Fill Open Positions Thanks To Jeff Bezos
Blog post by Jason Lee, CEO of DailyPay, Inc.
---
Current Hiring Landscape
It's hard enough to fill open positions. According to the Bureau of Labor Statistics, the number of open job posts representing unfilled positions is at an all time high. The fundamental reason why it's so hard to hire is because of stagnant wage inflation. And the reason for this lack of wage growth? No price inflation. I don't need to tell you that when you can't charge more for your product, it's hard to raise wages, without cutting into profit: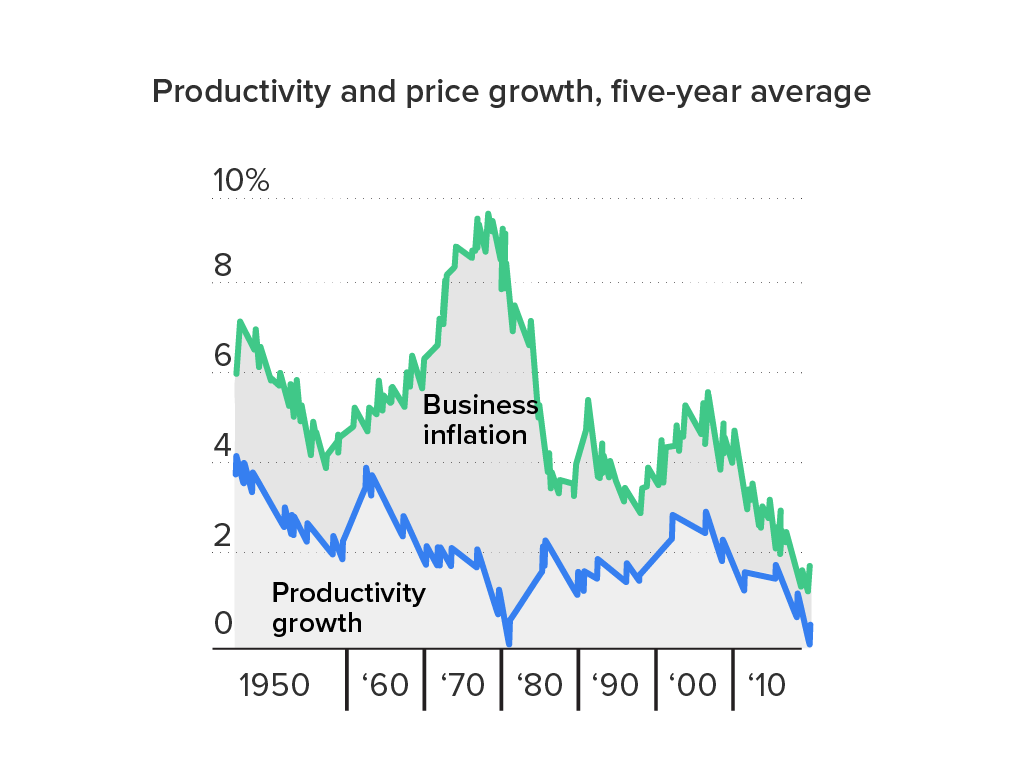 We all need the Fed to raise rates so we can get some inflation into the economy. But Jeff Bezos may have thrown a wrench into that plan with his purchase of Whole Foods. We all love getting the cheapest iPhone charger on Amazon, delivered for free. Well, it's likely Amazon replicates the same downward pressure on future food pricing at the supermarket. Whole Foods – known to many as "Whole Paycheck" – could start a ripple effect in the entire industry if Amazon curbs pricing in the same way it did in the overall retail sector.
Inflations Impact on Recruiting
So what does this have to do with your future hiring prospects? Well, if Amazon is successful in repricing the food industry, it could have a deflationary effect on the economy. Food, after all, makes up 14% of the Consumer Price Index, the most commonly used metric for inflation. And if inflation gets delayed, then that will result in a further delay in the ability to raise wages, making it harder to fill those open positions.
How DailyPay Can Help
DailyPay is a technology company dedicated to reducing employee turnover by improving the financial lives of employees. Based in New York, DailyPay enables employees to receive their unpaid earnings before their regularly scheduled payday. Founded in 2015 by Jason Lee and Robert Law, DailyPay is helping companies offer a unique benefit which helps fill open job positions, reduce employee turnover, and improve bottom line profit.
Try our cost savings calculator to see how much your company can save in payroll and operating costs by reducing employee turnover and saving time in recruiting after introducing DailyPay to your employees.
— Jason