Changing Payroll Providers: How DialAmerica Integrated DailyPay With Ceridian
In 2017 DialAmerica decided it wanted to change payroll providers, which as any payroll manager knows, is no small feat.
OVERVIEW
DialAmerica is one of the nation's largest privately owned contact center companies. They specialize in multi-channel customer and sales services for B2B and B2C organizations.
INDUSTRY
Contact Center
THE PROBLEM
DialAmerica decided to change its payroll provider, and wanted to be sure they could integrate DailyPay with the new provider, Ceridian, without any disruption to payroll.
THE SOLUTION
The DailyPay team worked in lockstep with DialAmerica to test the DailyPay – Ceridian integration well ahead of the changeover date.
HEADQUARTERS
Mahwah, NJ
FOUNDED
1957
DialAmerica is one of the nation's largest privately owned contact center operations with nearly 3,000 employees inmore than 19 locations across 13 states.
DialAmerica's current use of DailyPay, by the numbers:
About 71% of DialAmerica employees are enrolled with DailyPay
43% of employees are active users of DailyPay
The average DailyPay transfer amount is $48
In 2017 DialAmerica decided they wanted to change payroll providers, which as any payroll manager knows, is no small feat.
At the time they decided to change providers, DialAmerica had already been offering its employees DailyPay for some
time. The benefit had been well received by employees, with a significant adoption rate, and had helped DialAmerica curb its high turnover rates.
Continuing to offer DailyPay was a top priority for the DialAmerica team. As planning for the payroll changeover got underway, DialAmerica reached out to DailyPay to ensure the two could work together so DialAmerica could integrate DailyPay with Ceridian, its new payroll provider.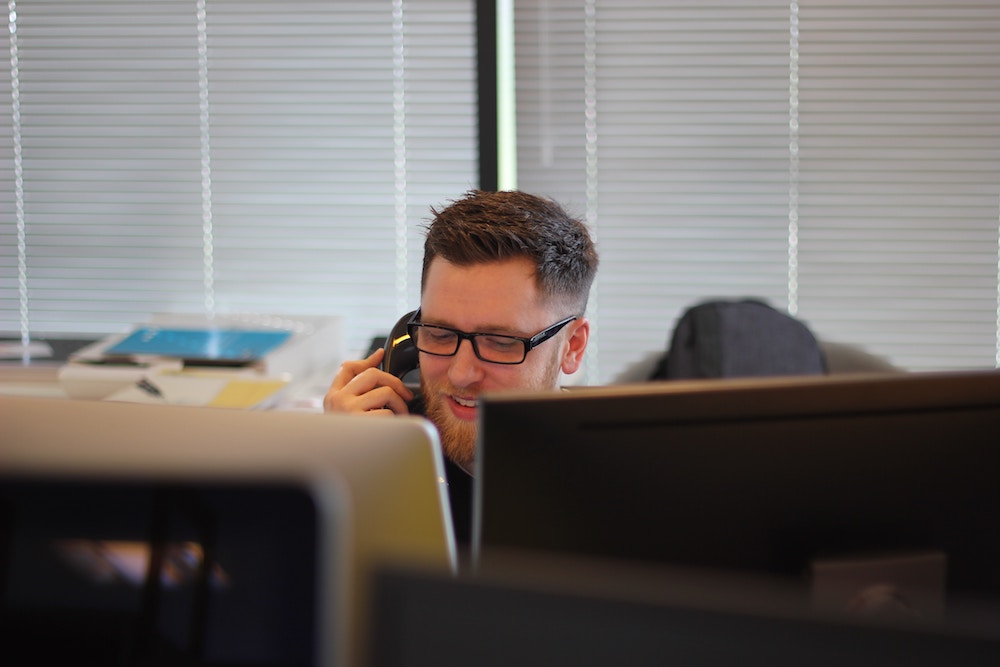 The DailyPay Solution
It took DialAmerica approximately nine months to complete the transition to Ceridian from its previous payroll provider.
During that time, DailyPay created test accounts for DailyPay users, separate of their live accounts, so the DailyPay team could monitor how payroll data was being processed in Ceridian. This allowed the DailyPay team to simulate payday payments and ensure continuity when DialAmerica was ready to go live with Ceridian.
During and after the transition to Ceridian, there was no change in employee turnover, and no drop in the number of employees using DailyPay. Employees relying on DailyPay experienced no downtime or payment interruption.
The Benefit of Offering DailyPay
DialAmerica estimates it has realized significant cost savings since offering its employees DailyPay – more than $1M as a result of improved employee retention.
If you're hesitant to launch an instant pay benefit like DailyPay because you're considering a payroll provider
change in the near future, rest assured DailyPay makes it easy. Our flexible technology and dedicated success
team work with businesses to ensure that any transition is seamless in employees' eyes.
---
Download the DialAmerica and DailyPay Case Study
Download: DialAmerica Calls Up A New Way To Reduce High Employee Turnover

Go back to where it all started for DialAmerica and DailyPay. This free case study download examines how the call center giant introduced DailyPay's on-demand pay app to 3,000 hourly employees across 19 state-of-the-art call centers, and how DailyPay works as a three-way solution for employee recruiting and retention.